"Rehab" Singer Amy Winehouse Found Dead, 27
According to U.K. Telegraph, Amy Winehouse (1983 - 2011) was found dead in her London flat. Metropolitan Police has confirmed. They have received a call at approximately 4:05 pm London time, asking for help for a woman in Camden. Paramedics were called to the scene however, Winehouse was pronounced dead.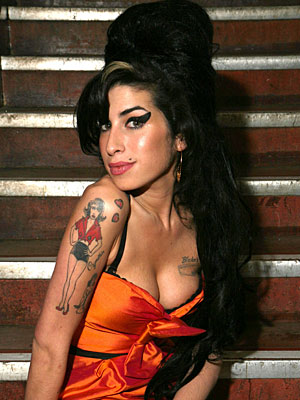 Her death is listed currently as "unexplained," and the report death was not thought to be suspicious. Sources informed the Sunday Mirror that a potentially combination of "drink and drugs" may be the suspected cause of her death.
In 2007, Winehouse married Blake Fielder-Civil and their relationship has not always seen the best of the spotlight. The pair often made headlines for their violent relationship. Fielder-Civil was imprisoned for "conspiring to pervert the course of justice" in '08. The pair eventually divorced in 2009.
It was just last month Miss Winehouse cancelled her European tour after breaking down on-stage at a Belgrade concert performance. She was booed off the stage for erratic behavior--by fans angry at her performance. Winehouse ended an alcohol rehabilitation program 2-weeks prior to her performance.
Amy Winehouse joins the long list of musicians who died at an early age: Jimi Hendrix--Brian Jones of the "Rolling Stones," Janis Joplin, Jim Morrison of "The Doors," and Nirvana's Kurt Cobain.